GiveaLittle Campaign
Please consider a $25 annual donation! Established in 1992, the Featherston Community Centre is owned by a trust on behalf of the community. Rental fees cover half of our expenses. For the rest we rely on grants, donations and services in kind. Please help us by making a tax-refundable donation on our GiveALittle page.
Thank you!
Emergency First Aid Course
We will host another Emergency First Aid course at the Centre 11 November - 9.30-11.30am.
This course is super handy for mums, dads, grandparents, anyone who cares for another person, and wants to get better prepared to deal with emergencies - or who is looking to see if First Aid qualifications is something that would interest them!
Koha entry.
Numbers limited to 10 persons.
To register or to find out more, please contact Patsy on 022 367 3968.
Childcare may be available on site - please enquire.
Dogs at the Centre
Here's what we ask you to do:
- If you are just popping in to see someone, please keep your dog tied up outside the Centre. You are welcome to bring a mat or something that makes your pooch feel at home.
- If you rent an office here, or you are part of a group where you know everyone loves dogs, then you may keep your pooch with you in a closed room - so long as pooch is also happy and not barking.
- Please keep your dog on a lead when using the hallway and kitchen.
- Please make use of the water bowl outside the Centre for your pooch, and feel free to suggest ways that we can make it easier for dog owners and their best friends to feel welcome at the Centre. We do love your company and want everyone to get along at the Centre!
Survey Results
Thank you to everyone who filled out our satisfaction and experience survey.
This word cloud picture captures what people said about the Featherston Community Centre in their comments. We selected the heart shape because it seems to best epitomise the thoughts and feelings expressed in the survey results
Move with Ease - Feldenkrais
When: Thursdays 10:00-11:00am AND Saturdays 09:15-10:15am
Where: Kauri Room
Cost: 5 classes @ $60
Contact: Rupert Watson, 027 5853822, watson@slingshot.co.nz
Website: www.movewithease.co.nz
I've been doing regular classes at the community centre since coming to Featherston 6 years ago. I'm trained in the Feldenkrais method of movement education, which is different from conventional exercise systems like yoga, Pilates and the gym. (It's easier!) I enjoy my Featherston students and classes enormously - such a lovely, lively bunch of real people. Of course it would be nice if more came, especially men. They need this sort of thing most! What's special about what I do is that it enables you to get free of habitual patterns, so that new and better ways of moving, feeling and acting can emerge. On the way you improve your posture and flexibility, and many common aches and pains disappear. You feel rejuvenated and more at peace with both the world and yourself. Not bad for an hour a week.
Featherston Art Sale
A Big Thank You to all our artists, volunteers, sponsors and Featherston Booktown who helped make our fourth annual exhibition and art sale a huge success!
The artwork really flew off the walls, with almost half of the 177 pieces selling. We are pleased that this generated about $4k for the Centre and was able to put almost twice that amount into the pockets of our community's artists.
Our Sponsors
Opening night food: The Baker, Everest Café, C'est Cheese, CakeLabNZ , Drummond Farm Wines,  Supervalue
Raffle items: Brac n Bow, Brackenridge Spa, Featherston Knitters, The Royal
Advertising: Erin Nesdale and Benn Milne – Property Brokers, Lamb Peters Printing
Display props: Aratoi Museum, SWDC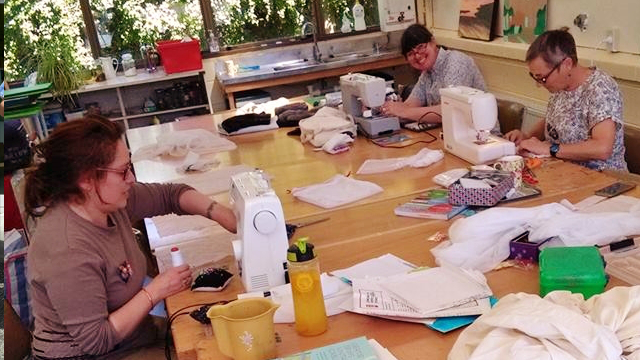 Featherston Cloth Collective
Fridays, 10am-2pm (we are here on the 21st December and then back on 11 January)
Featherston Cloth Collective is a drop-in workshop and community project, making fun items from recycled clothes/fabric, and learning new sewing skills. Call or text Sara on 0274 474 959 or just turn up!​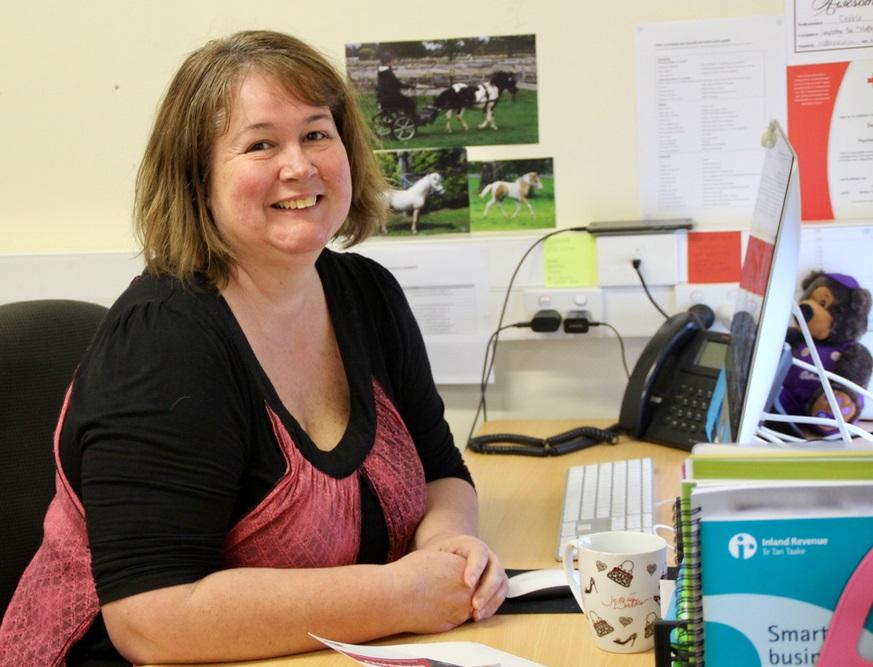 Connecting Communities
Thursdays
Phone: 027 883 6036
Debbie Phelps works in the South Wairarapa on Thursdays to help with your household budget.
Get the skills you need to manage your finances. This service is free and completely confidential.
Please contact Debbie to arrange an appointment. Drop ins are welcome but please note Debbie is not always in the office as she works out in the community as well.
Creating a Shared Space
Jessica Smith and Alex Prujean are donating their skills as Landscape Architects! They have provided a design for the entrance and carpark in anticipation of the new Featherston Medical Centre being built next door.
The new medical centre has five consulting rooms and is located on the vacant to the East of our carpark. All patients will access the Medical Centre from the Community Centre's entrance on Wakefield Street. Our large carpark is being redesigned to accomodate the parking needs for both buildings as well as the Mobile Surgical unit, the needs of pedestrians, cyclists, scooters, prams and mobility scooters. In addition, space for shade and seating will be planned.
This is an exciting opportunity for the Centre. The partnership will make the Centre more vibrant and offers the community a chance to create a coordinated area focused on Wellness and Community.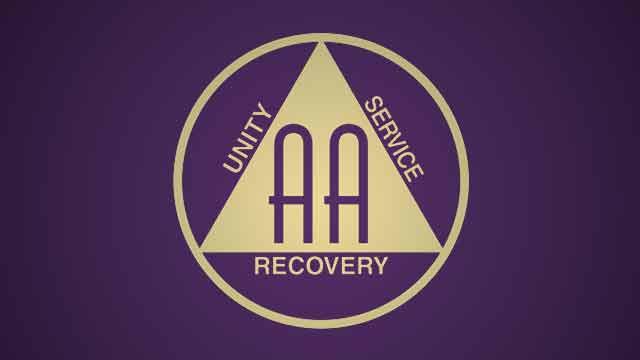 Alcoholics Anonymous
When: Wednesday, 7:30-8:30pm
Where: Community Centre
Cost: Koha
Contact: 0800 229 6757
For more information, come to a meeting or visit AA at their online service https://www.aa.org.nz