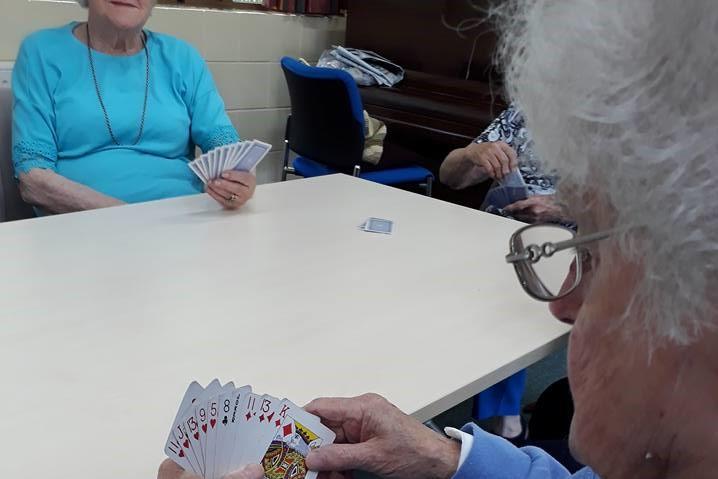 Seniors Card Club
When: Mondays 1:00-4:00pm
Where: Kauri Room
Cost: $2 Koha
Contact: Val Watkins, 06 308 9293
We share the room with the Mah Jong players in front of the cosy wood burner. Come play social card games, make new friends and catch up with old ones. If you are interseted in social bridge, please check out the calendar for Thursdays.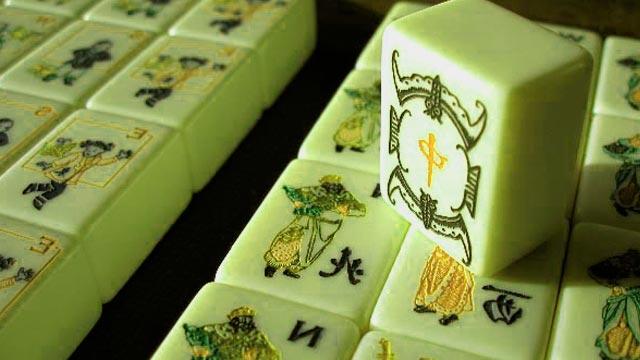 Mah Jong
When: Mondays excl. Public Hols, 13:00-16:00
Where: Kauri Room
Cost: $2 Koha
Contact: Pat Hamilton, 06 3089729
We are a very friendly group ready to help you learn this fascinating and fun game originating in China. We play the English version. If you can play cards, you can play Mah Jong. There are three suits – bamboos, circles and characters, numbered 1 to 9, plus each of the 4 winds, and 3 dragons: red, green and white. There are four of each of these tiles – sounds complicated? Not a bit! Come along and try it. It is not necessary to have a set of tiles. Both ladies and gents are welcome.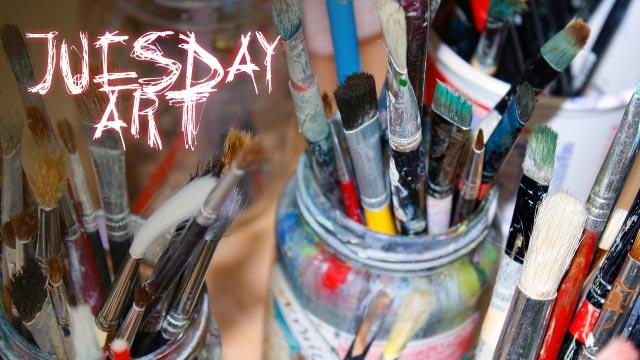 'Juesday' Art
When: Tuesdays, 10:00-13:00
Where: Matai (Art) Room,
Cost: $2 Koha
Contact: Julia O'Neale, 06 308 8977
In this class we mostly work with acrylics. This long-running class is the perfect  way to let art help you heal, clear your mind and meet new friends.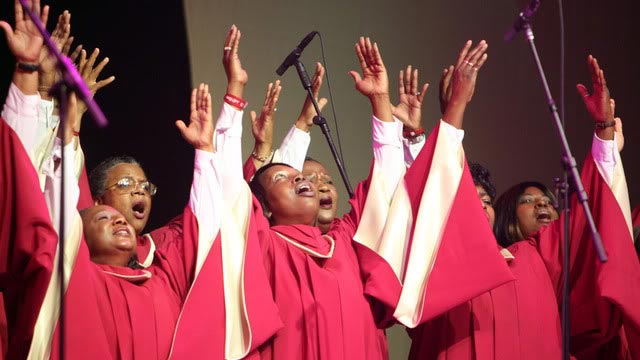 Featherston Wahine Singers
When: Tuesdays, 7:00pm-8:30pm
Cost: $3
Contact: Susan Mitchell, 021 246 4884
Come and sing with us!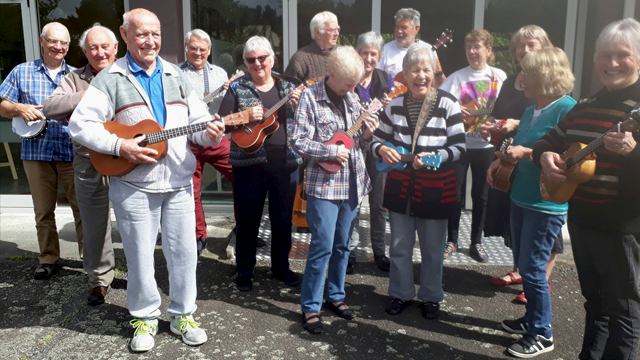 Ukulele Group
When: Wednesday, 1:00-3:00pm
Where: Kauri room
Cost: $2.00
Contact: Neil Rait, 06 308 9341
Come along and give it a go. Bring your own ukulele or contact us to see if you can borrow a spare.
Art for Everyone
When: Tuesdays, 7:00-9:00pm
Where: Matai (Art) Room,
Cost: $2 Koha
Contact: Sandi Fletcher, 021 157 4909
Art for everyone. This is a place to meet and work on your ideas with a group of neighbours and friends. Come give it a go!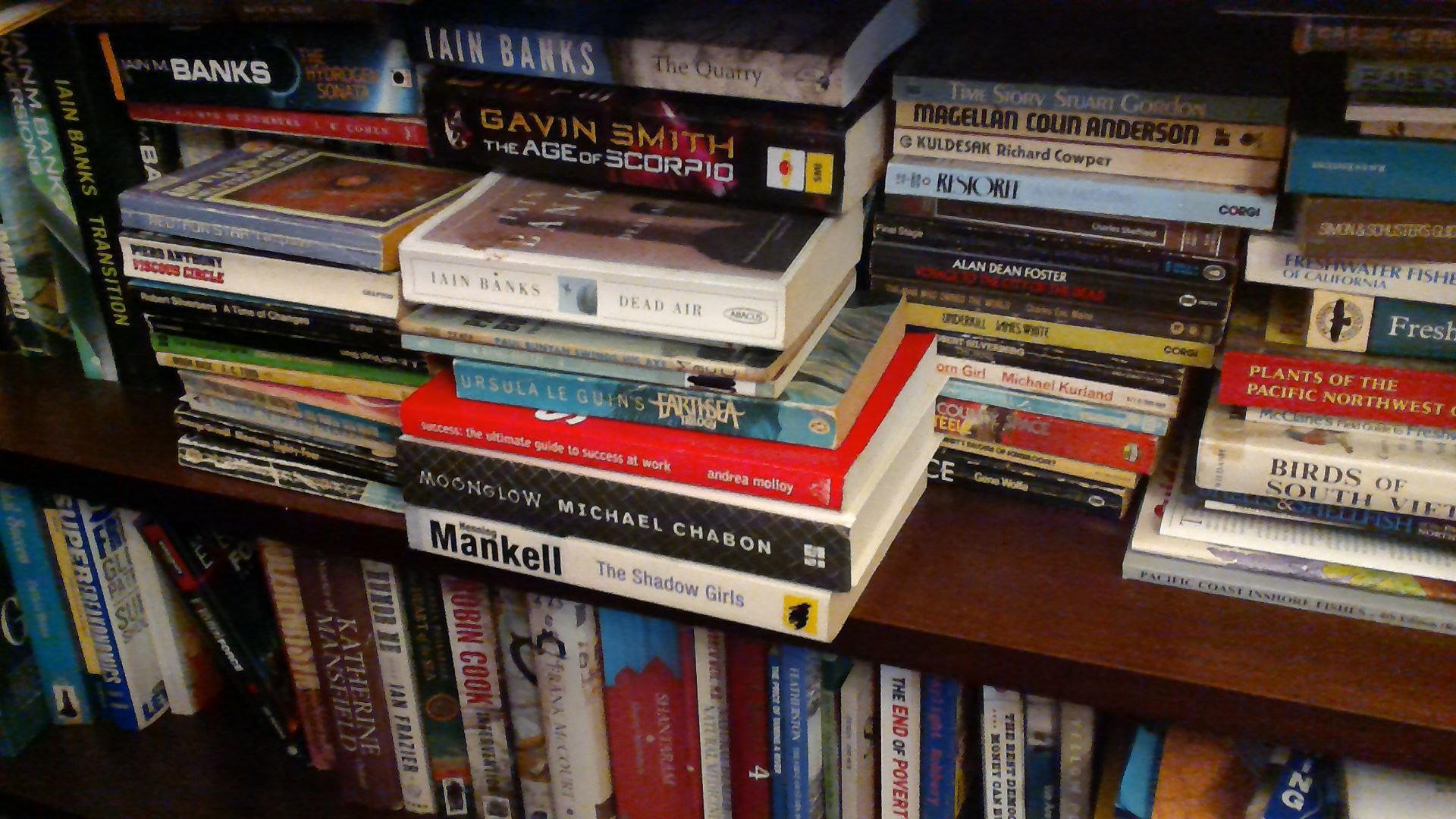 Book Group
When: 1st Thursdays, noon-1:30pm
Where: Community Centre
Cost: $2 per person
Contact: Sheridan on 06 308 9059
The Book Group meets monthly to discuss all things book. Give us a call to find out what we are reading next!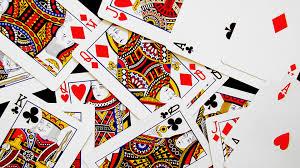 Social Bridge Group
When: Thursdays, 1:00-4:00pm
Where: Community Centre
Cost: $2 per person
Contact: Barbara on 06 304 9208
Since the 1930s, Bridge has been one of the most popular card games in the world.
There are two kinds of bridge players:
1.) Those who can count, and
2.) Those who can't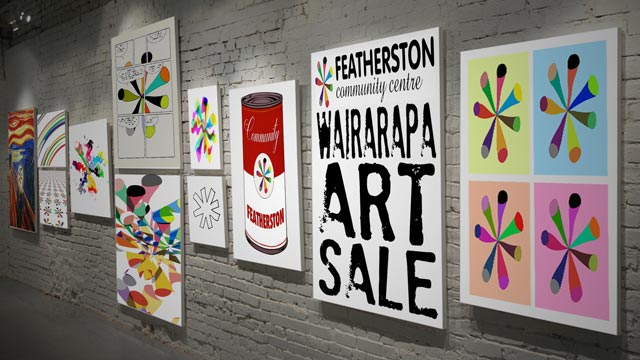 Featherston Art Sale
VOLUNTEER OPPORTUNITY The Featherston Art Sale organising committee is planning the 4th annual Art Sale. Can you help? We need people to organise the volunteers, contact artists, write press releases, online registration and photo gallery, build, beg or borrow display walls/partitions, curate the show, secure funding, and make cups of tea. We have about 3 months to make it happen. Keen? Call Emily at 027 313 8042
When: Annual Event during  Featherston Booktown Weekend, May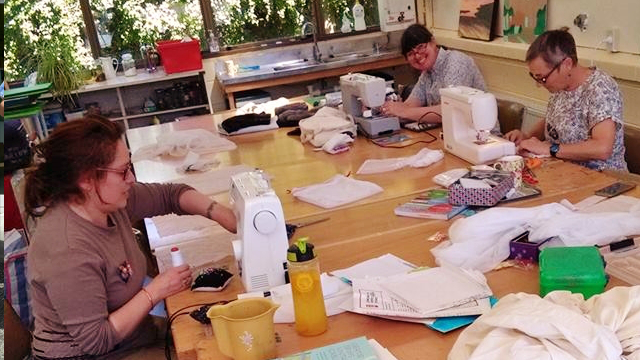 Featherston Cloth Collective
When: Fridays, 10am-2pm
Where: Art Room (Matai)
Cost: $4 per session or we can arrange fee-free
Contact: Sara on 0274 474 959 or Petra on 021 234 1554
Featherston Cloth Collective is a drop-in workshop and community project, making fun items from recycled clothes/fabric, and learning new sewing skills. Call or text Petra or Sara on above numbers, or e-mail on petraalsbach@yahoo.co.nz - or just turn up!​
Mahi Raranga with Whaea Edith
When: Saturdays, selected dates, 12noon-4pm (Upcoming dates: May 18th & May 25th)
Where: Kauri Room 
Cost: $10 per session (this covers resources incl dyes, handouts, etc). Please bring something to eat and drink to share.
Contact: Sophronia Smith, 027 5430 203
Tutor: Edith Rolls
Level of this class: Beginners
Open to Men and Women (12 students max per class)
This class offers students the opportunity to start learning about raranga (weaving with flax).
You will learn history &, Wairarapa tikanga (protocols) regarding mahi raranga & responsibilities related to being kaitiaki (guardian) of harakeke & pā harakeke (flax & flax bushes). This knowledge underpins the fundamental basic techniques of raranga that you will learn throughout the duration of the year.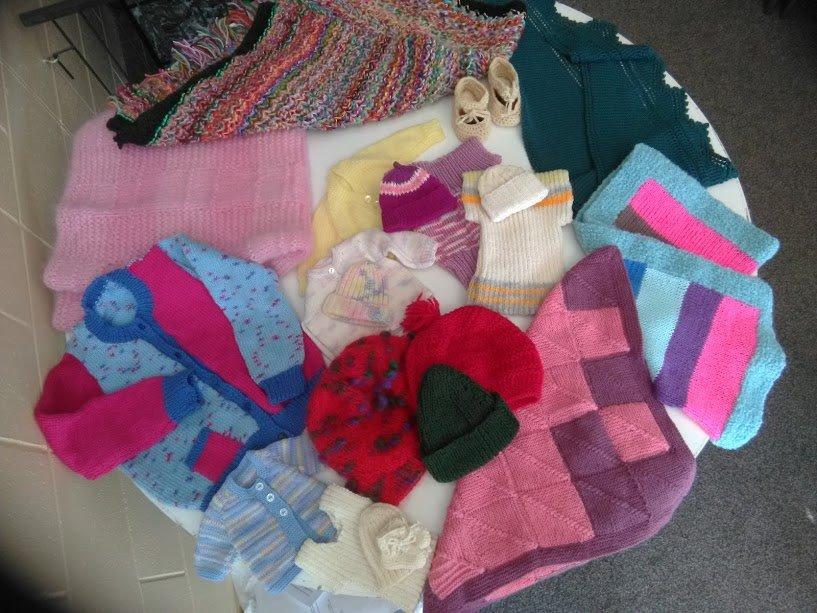 Featherston Knitters
When: Fridays, 10:00-12:00
Where: Kauri Room/Matai Room
Cost: $2 Koha
Contact: May Brown, 06 308 6912, Virginia Kunz, 06 308 8392, evprod@outlook.co.nz
Come and join us! We are a group of ladies ranging in age from the late 40's into the 80's who enjoy company as we craft. We knit, embroider, crochet, mend, spin - whatever takes our fancy. Having started out as a group of just two, we now have around 18 people turn up for each session. We meet on Fridays at the Community Centre from 10 - 12 noon to enjoy companionship and a cuppa. We pay a $2 koha each to the Community Centre for the pleasure of using the wonderful facilities.
Please check out our Facebook page at Featherston Knitters