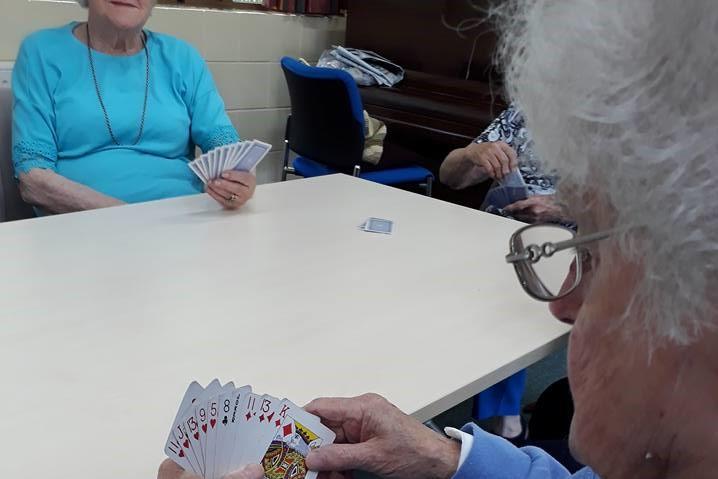 Seniors Card Club
When: Mondays 1:00-4:00pm
Cost: $2 Koha
Contact: Val Watkins 06 308 9293
We share the room with the Mah Jong players in front of the cosy wood burner.  Come play social card games, make new friends and catch up with old ones.   If you are interested in social bridge, please check out the calendar for Thursdays.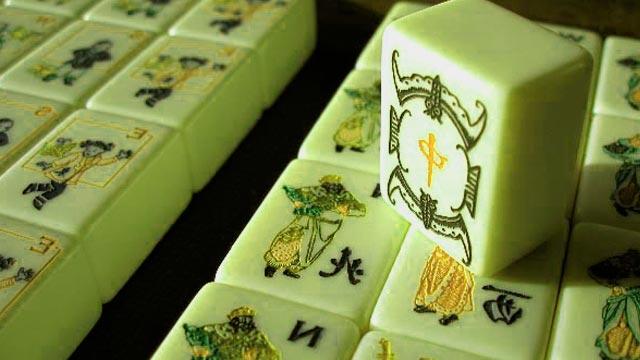 Mah Jong
When: Mondays excl. Public Hols 13:00-16:00
Cost: $2 Koha
Contact: Pat Hamilton 06 308 9729
We are a very friendly group ready to help you learn this fascinating and fun game originating in China.  We play the English version.  If you can play cards, you can play Mah Jong.  There are three suits – bamboos, circles and characters, numbered 1 to 9, plus each of the 4 winds, and 3 dragons: red, green and white.  There are four of each of these tiles – sounds complicated?  Not a bit!  Come along and try it.  It is not necessary to have a set of tiles.  All are welcome.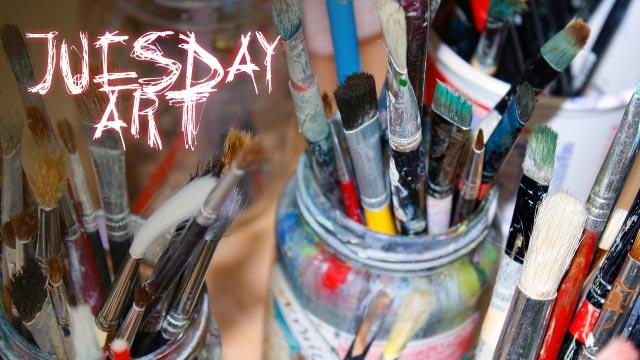 'Juesday' Art
When: Wednesdays, 10:00-13:00
Cost: $2 Koha
Contact: Julia O'Neale 06 308 8977
In this class we mostly work with acrylics.  This long-running class is the perfect way to let art help you heal, clear your mind and meet new friends.
Featherston Music Club
When: Monday 7:00pm-9.00pm
Cost: koha/donation
Contact: Shaun O'Brien at featherstonmusicclub@protonmail.com
Welcome to the Featherston Music Club!  Our evenings are for all musicians buddings and experienced like, you are welcome to come along and enjoy an evening of music, laughter and fun.  BYO instrument, there is a piano on site, singers bring sheet music of your favourite songs, hope to see you soon.  Cheers, Shaun.
Ukulele Group
When: Wednesday, 1:00-3:00pm
Cost: $2.00
Contact: Jan Hoskin 06 308 8556
Come along and give it a go. Bring your own ukulele or contact us to see if you can borrow a spare.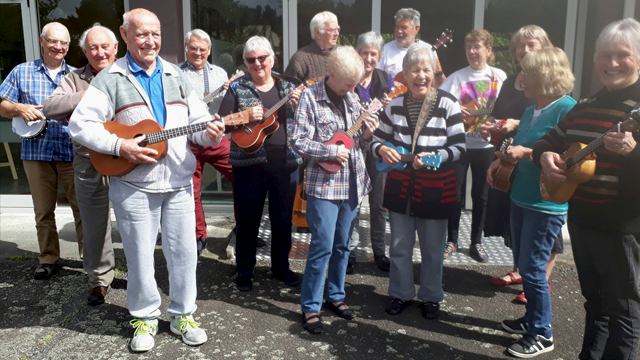 Featherston Wahine Singers
When: Tuesdays, 7:00pm-8:30pm
Cost: $3
Contact: Susan Mitchell, 021 246 4884
Come and sing with us!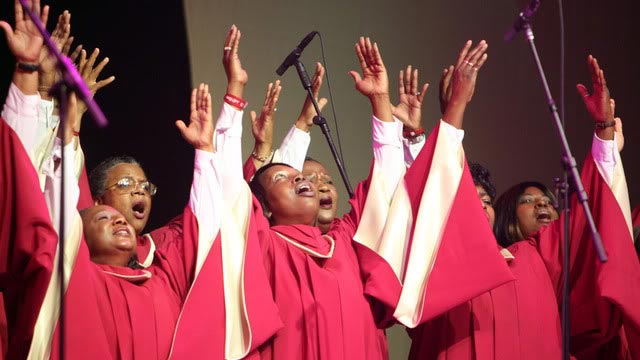 Gardening Group
When: 2nd Thursday of each month 9.30 am - 11.00 am
Cost: $2 Koha
Contact: May Brown: 06 308 6912
The idea of the group is to have a speaker - share ideas - share seeds and plant cuttings - talk over problems and successes.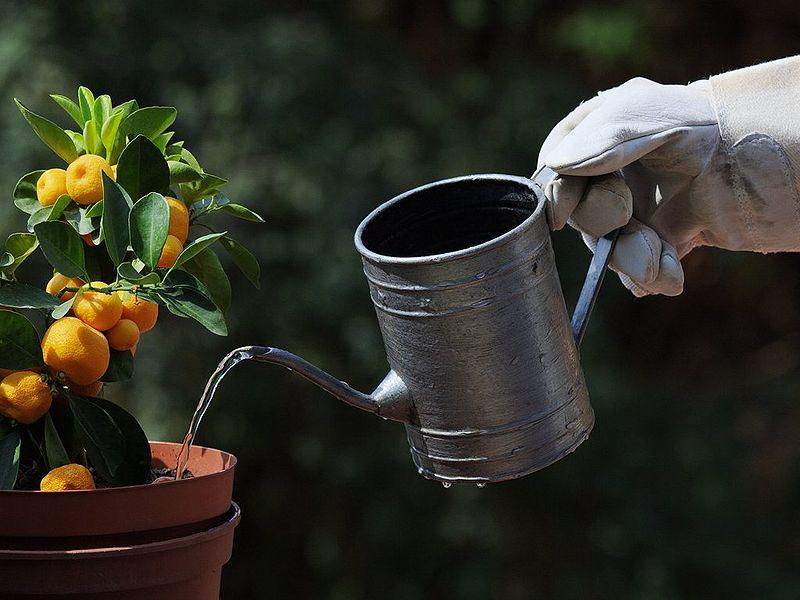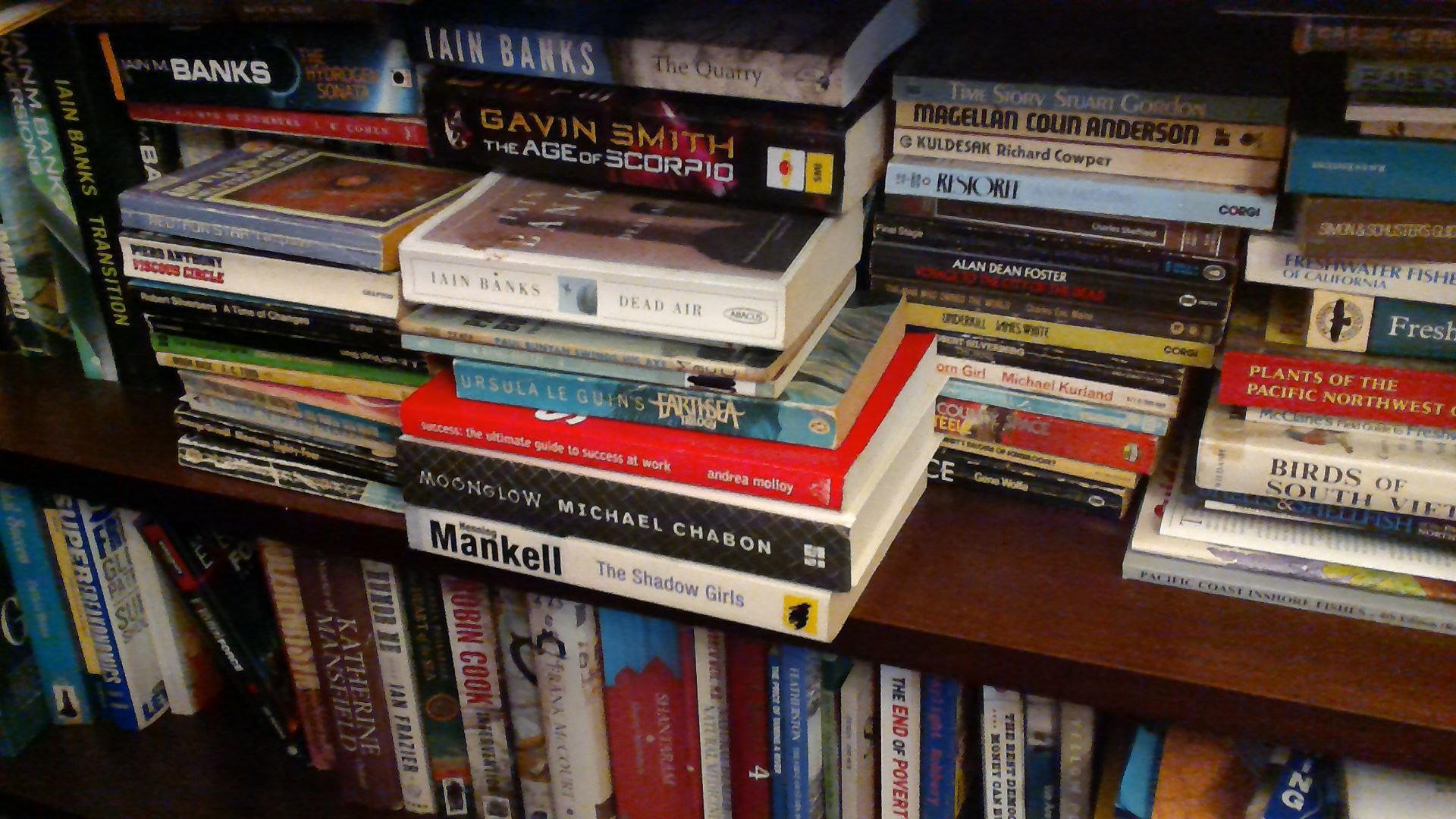 Book Group
When: 1st Thursdays, noon-1:30pm
Cost: $2 per person
Contact: Sheridan 06 308 9059
The Book Group meets monthly to discuss all things book.  Give us a call to find out what we are reading next!
WoRN Cloth Collective
When: Fridays, 10am-2pm
Cost: $4 per session or we can arrange fee-free
Contact: Sara 0274 474 959
Featherston WoRN Cloth Collective is a drop-in workshop and community project, making fun items from recycled clothes/fabric, and learning new sewing skills.  Call or text  Sara on above number - or just turn up!​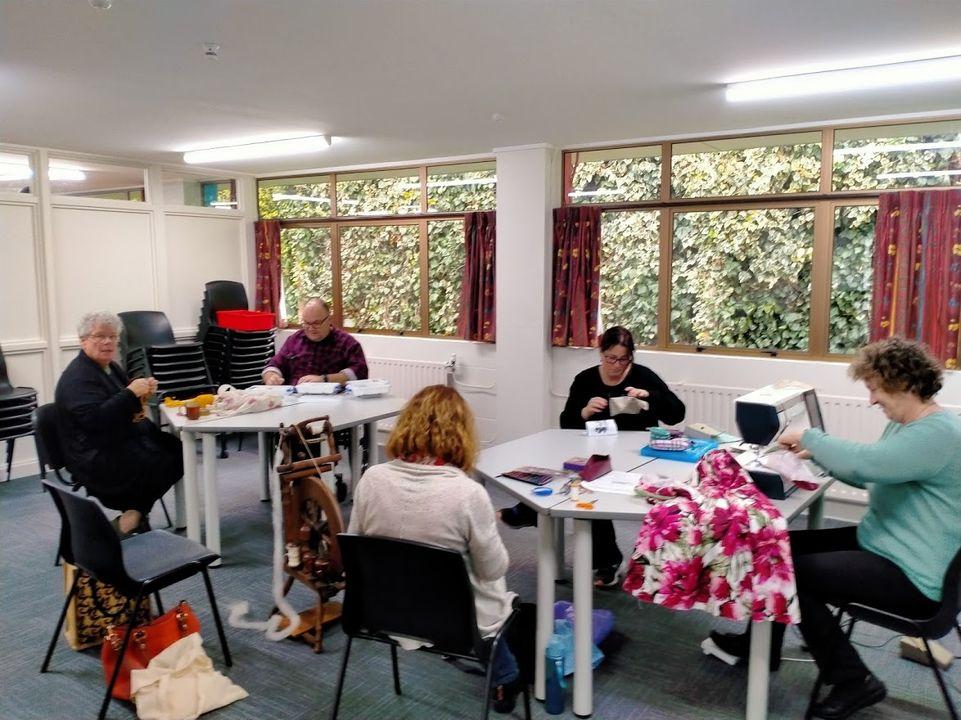 Social Crafters
When: 3rd Saturday of each month, 10am - 2pm
Where: Community Centre
Cost: $2 per person and Koha for the tea and coffee provided.
Contact: Lynda - lyndamoorenz@gmail.com
Everyone welcome, bring your crafting project and enjoy the company of others.
We enjoy a shared potluck lunch.
RSV to this event so we know how many tables we need to provide.
Featherston Art Sale
Our artists in Featherston and Wairarapa are an important part of our community. It was with great disappointment that the Featherston Community Centre Board of Trustees had to postpone the Featherston Art Sale 2020 event, scheduled for 7-10 May 2020.   However we will be held a successful iti art sale in November 2020 see here for details:  iti art sale.
Browse the online gallery of the 2018 art!
We would love to here the communities thoughts on the future of community art in Featherston. Please email any thoughts or ideas to info@featherstoncommunity.org.nz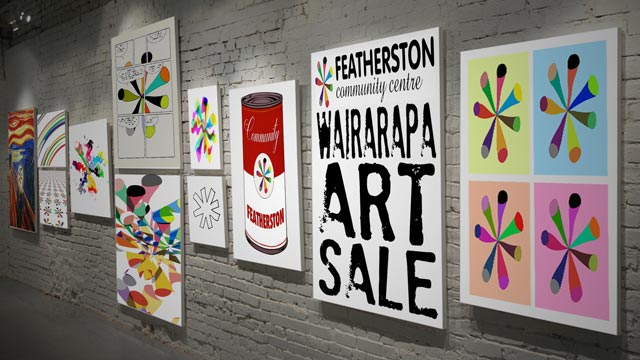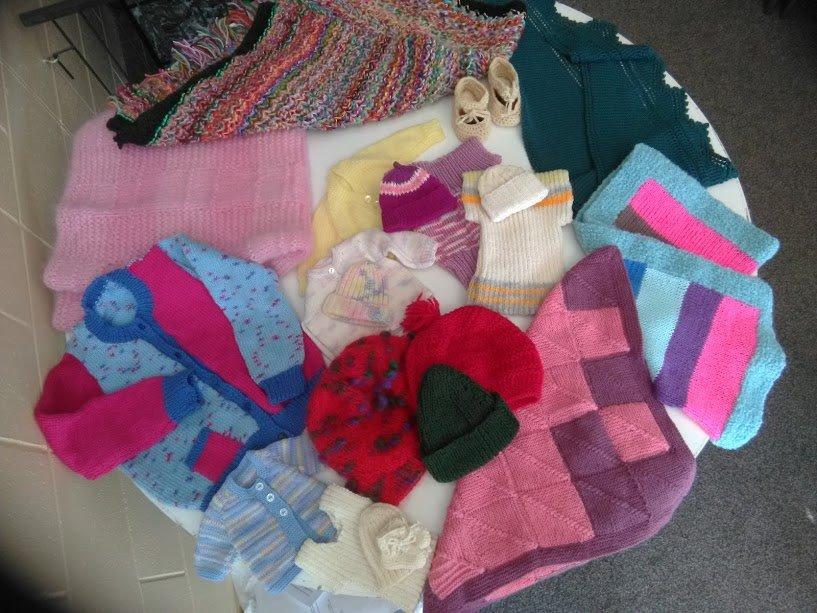 Featherston Knitters
When: Fridays 10:00 am -12:00 noon
Cost: $2 Koha
Contact: May Brown, 06 308 6912, Virginia Kunz, 06 308 8392, evprod@outlook.co.nz
Come and join us!  We are a group of ladies ranging in age from the late 40's into the 80's who enjoy company as we craft.  We knit, embroider, crochet, mend, spin - whatever takes our fancy.  Having started out as a group of just two, we now have around 18 people turn up for each session.  We meet on Fridays at the Community Centre from 10 - 12 noon to enjoy companionship and a cuppa.  We pay a $2 koha each to the Community Centre for the pleasure of using the wonderful facilities.
Please check out our Facebook page at Featherston Knitters