Hatha Yoga with Nicki
When: Wednesdays, 7pm - 8:15pm (Please note Hatha Yoga is on a break and will restart 15 May.)
Cost: $12 per class
Contact: Nicki Stewart (RYT200), 021 1886439, nickistewart108@gmail.com
Yoga aims to balance the body, mind and spirit. Through breath awareness, the practice of yoga postures (asanas), mindfulness and relaxation, this class imparts balance, reduces stress, energises the whole person and creates strength and flexibility in the body and mind.
Classes are a combination of standing poses, seated poses, backbends and twists and are aimed at everyone. All classes finish with a guided relaxation leaving you feeling rejuvenated, relaxed and refreshed.
Feldenkrais: Move with Ease
When: Thursdays 10:00-11:00am AND Saturdays 09:15-10:15am
Where: Kauri Room
Cost: 5 classes @ $60
Contact: Rupert Watson, 027 5853822, watson@slingshot.co.nz
Website: www.movewithease.co.nz
I've been doing regular classes at the community centre since coming to Featherston 6 years ago. I'm trained in the Feldenkrais method of movement education, which is different from conventional exercise systems like yoga, Pilates and the gym. (It's easier!) I enjoy my Featherston students and classes enormously - such a lovely, lively bunch of real people. Of course it would be nice if more came, especially men. They need this sort of thing most! What's special about what I do is that it enables you to get free of habitual patterns, so that new and better ways of moving, feeling and acting can emerge. On the way you improve your posture and flexibility, and many common aches and pains disappear. You feel rejuvenated and more at peace with both the world and yourself. Not bad for an hour a week.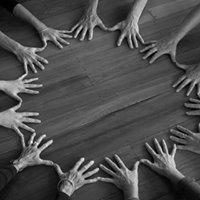 Yoga with Odette
When
: Thursdays 7:30pm - 8:30pm
Where
: Kauri Room
Cost
: $12 per session for 5 trip ticket (waged) $10 unwaged, $15 casual
Contact
: Odette Rowe, 021 1809452, 
nzyogasnug.com, 
odetterowe@gmail.com
This is a gentle class for beginners or people wanting to restore their flexibility and move with greater ease. My background is in 
Kundalini
, 
Hatha
 and 
Yin yoga
 and each class can be from a different perspective or a blend of all styles. Some evenings we focus on the physical body while others explore stress and emotional release. Regardless of changing focus, each class includes warm-ups, breath work, postures/
asanas
, relaxation and meditation. All my classes have the ultimate aim to enable people to develop their own practice – even if this is simply sitting in stillness for a few minutes each day – yes you can even do yoga on the train!  If you are keen to join in please contact me on 
odetterowe@gmail.com
 or head to 
nzyogasnug.com
 to find out more.